Welcome
The present Saint Charles Cemetery dates back to 1860, when the pastor, Rev. Michael McCabe, received from Mr. Edward Harris a 2 ½-acre plot of land for burial purposes. The first St. Charles Cemetery, secured in 1848 by Father Charles O'Reilly, was transferred to St. Paul's when he moved from St. Charles to become pastor of the new Blackstone parish in 1852.
Over the years, successive acquisitions of adjacent lots have enlarged the cemetery property to over 80 acres. Grave locations are designated by Sections (up to 23) and Lot numbers. At the southerly end of the property is the oldest part, Section 1 with over 475 lots. The northern-most developed section, though owned by Saint Charles, is called St. Stanislaus. The St. Stanislaus section was consecrated by Bishop Hickey on August 24, 1924. Between Sections 2 and 3 is an un-numbered plot of land holding the remains of five St. Charles clergy called the Priests' Circle.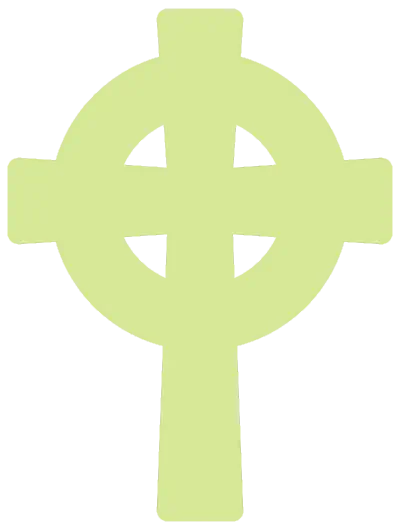 We're here to help you.
Serving God by caring for His deceased children and serving the community by providing a beautiful and sacred final resting place for our deceased loved ones is at the heart of the mission of Saint Charles Cemetery. Our caring and compassionate staff is always available to answer your questions or help you make arrangements for pre-need or immediate-need burials. We strive to make one of the most difficult moments of a family's life easier in any way we can.
"Blessed are they who mourn, for they will be comforted."
"[God] heals the brokenhearted and binds up all their wounds."
"Surely God is my salvation; I will trust and not be afraid. The Lord is my strength and my song; he has become my salvation."
"To live is Christ, and to die is gain."